Movie streaming has been available since the late 2000's. It has been evolving and slowly perfected in the early 2010's. Nowadays there are a lot of movie streaming sites that you can browse and use. First of all, you can watch movies online for free. That's right when you are able to find a site that is good for you to use. Free sites usually just spam some ads at you, which is fine because you aren't paying for anything so they can keep the site running through the ad revenues. Going back to the sites that ask you to pay, you may be wondering why you would want to use them.
A few good reasons as to why you should pay for movie streaming
The model that most of these movie streaming sites use is a subscription based type. This means that you don't pay every time you watch a movie. Instead, you pay a fixed amount at the start of every month. Let us say that the fee is $9.99 a month, that means that you can watch movies as many times as you want.
That's another thing, where you don't have a limit to how many movies you can watch as long as your subscription is still up. You will have a notification as to when your subscription will end so that you can renew.
Another reason to pay for movie streaming is that a lot of these sites have a large library of movies. Considering these sites legally pay for the movie rights, then you're guaranteed that they have a lot of movies for you to choose from.
Aside from the library, you can also watch movies with different quality. Movies nowadays have different resolutions ranging from SD to HD and more. If you are also like the details, you can watch them in 4K resolution.
Considering that you are paying for the service, you wouldn't be bombarded with ads or spam material because the site is already making money from you.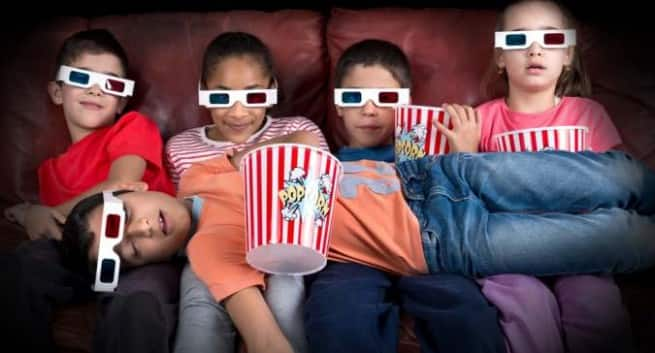 Paying for movie streaming isn't so much as a bad idea. If you really like watching movies a lot then these services are really good. The fees aren't that expensive anyway so why wouldn't you want to use this service in the first place.
Just a few things to remember when paying for movie streaming
They could be adding some nice features for those that are long time users. Just like getting a discount on your next subscription. It could also be something like getting early access to movies that have yet to come out.
Online movie streaming is also convenient regardless if you pay for it or not. You can access these sites easily on the go on your device.
Even if you canceled or forgot to renew your subscription, you won't be penalized. If you had a three month skip without using the site, you can just re-subcribe again for the same fee with no additional payments whatsoever but you may miss out on the potential promos and rewards they gave out in the months that you weren't subscribed.
Even if you just pay for one account, any person can use it at least with your knowledge. You can let your family members use the account when you're not using it.
Try to pay for movie streaming sites today. The good thing is that even if you don't like the service, you can just let the subscription end and not renew.